Radionics Activator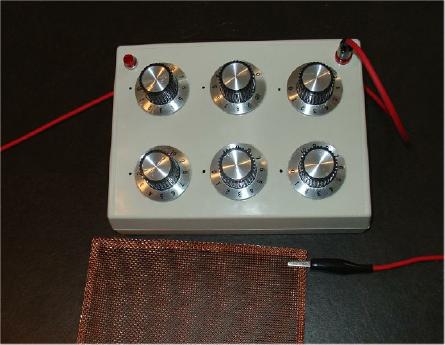 The Activator is a precision resistor based unit that makes all standard radionics activations from 000000 to 999999 plus the setting 34816885.
It is used for putting a radionics activation on supplements such as alfalfa or liquids such as water.
This research equipment is not intended to diagnose or treat any condition or disease. No medical claims are made or implied.
There is a two year parts and labor warranty.
The $595 price includes shipping in the USA. Please call us at 206-244-1383 for shipping charges to other locations.